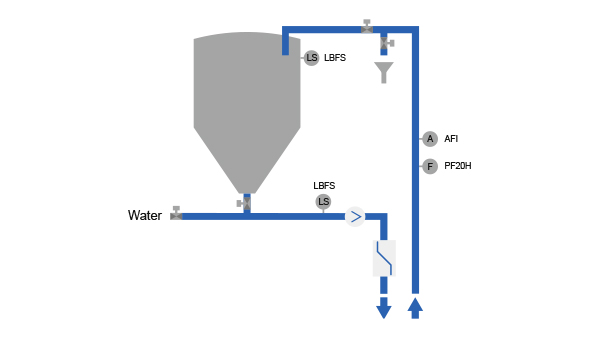 Single tank system for lost cleaning
Basic set of an automation solution for simple or very demanding cleaning processes 4 sensors for 100% safety: 2 LBFS level switches, 1 conductivity sensor CombiLyz® AFI and one flow sensor FlexFlow PF20H for flow velocity and temperature measurement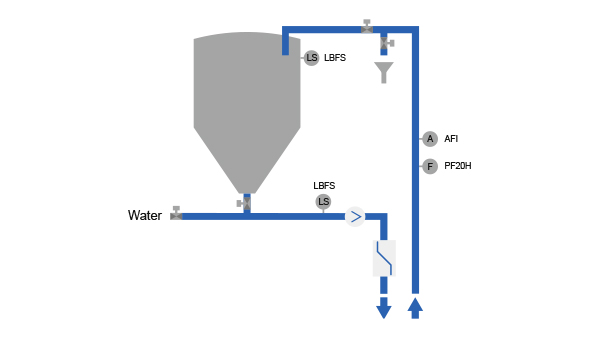 Single tank system for lost cleaning
Basic set of an automation solution for simple or very demanding cleaning processes 4 sensors for 100% safety: 2 LBFS level switches, 1 conductivity sensor CombiLyz® AFI and one flow sensor FlexFlow PF20H for flow velocity and temperature measurement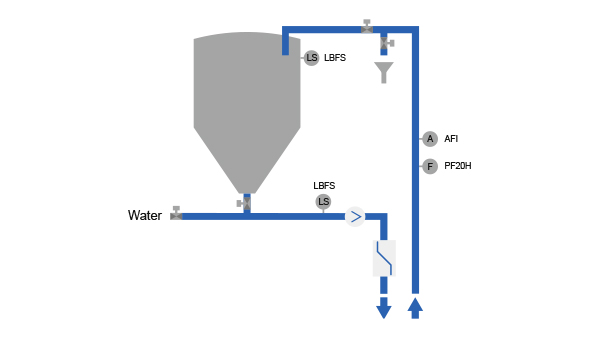 Single tank system for lost cleaning
Basic set of an automation solution for simple or very demanding cleaning processes 4 sensors for 100% safety: 2 LBFS level switches, 1 conductivity sensor CombiLyz® AFI and one flow sensor FlexFlow PF20H for flow velocity and temperature measurement
Using the right sensors to implement efficient solutions for controlling CIP processes
The basis for efficient CIP cleaning is the selection of the appropriate technology. Find out how you can sustainably optimize CIP cleaning by using sensor technology and how you can equip your plant for the future now. Save energy, water, time and cleaning agents without risking compromises in product safety.
In our webinar we will show you how you can minimize bacterial contamination and comply with food safety regulations thanks to our Baumer hygiene connection.
To control concentrate dosing of acid or caustic substances, the CombiLyz® conductivity transmitter measures the specified concentration. With precise measurement it ensures food safety and savings of cleaning agent usage. Due to its robust hygienic designed tip, it survives with a long life cycle.
Need a Consultation? Contact Us 24/7
Innovative Test & Measurement Solutions for Market Leadership